1 Sep 2017, 10 a.m.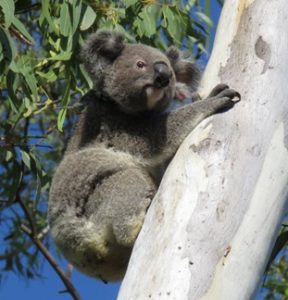 It's breeding season and 18-month-old Saxon the male koala is on the move, often crossing roads.
Saxon is one of eight koalas which are part of the Koala Action Group Toondah GPS tracking project.
KAG president Debbie Pointing said the breeding season was well underway.
"It is normal behaviour for young males to move further afield in search of their own territory and in the past few weeks Saxon has been moving along Linear Park in Cleveland and is now near the RSL Club in Shore Street," she said.
"The tracking map shows that he is regularly crossing Shore Street, North Street and Shore Street North."
See related: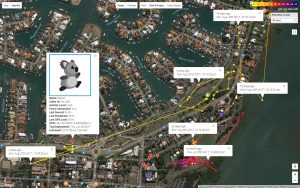 KOALA WALKS: Saxon the koala is on the move and being tracked.
Ms Pointing said people should be extra careful driving at night as between now and December there would be many koalas like Saxon crossing roads.
KAG has also been looking for Ethan, a young male koala, which disappeared about a month ago.
Call Redlands Wildlife Ambulance on 3833 4031 to report sick or injured koalas.
More information is available on the GPS tracking project at www.koalagroup.asn.au.
http://www.redlandcitybulletin.com.au/story/4894492/look-out-saxon-the-koala-is-on-the-move/?cs=213