Click here to obtain 7943 Eucalyptus Identification Booklet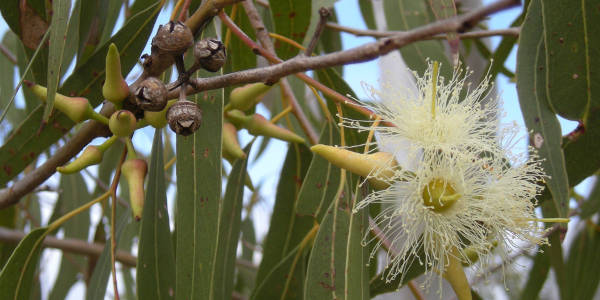 Queensland Blue Gum
Eucalyptus tereticornis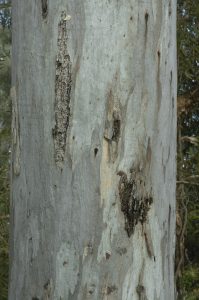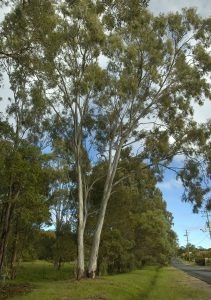 Grows to 30 metres
Thorneside, Birkdale, Wellington Point, Ormiston, Cleveland South.
Grows along coastal alluvial plain. Will tolerate moist soils.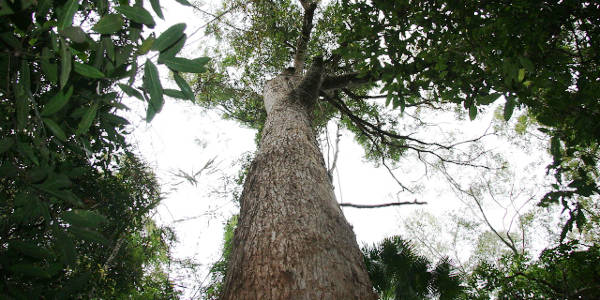 Tallowwood
Eucalyptus microcorys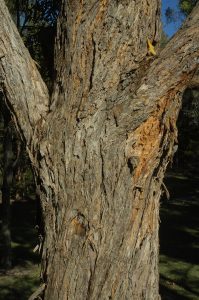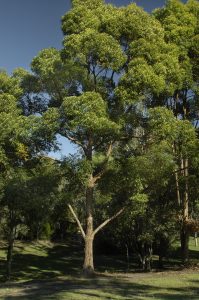 Grows to 30 metres
Birkdale South, Capalaba, Sheldon, Thornlands, Alexandra Hills, West Ormiston.
Likes well drained sites. Often found with Scribbly Gums.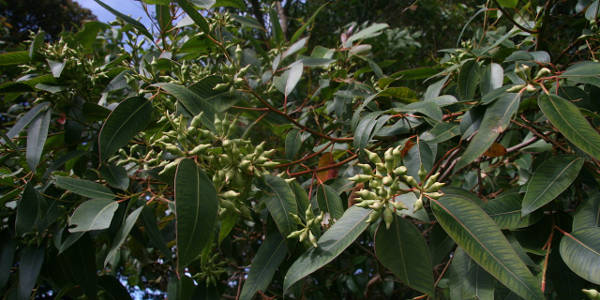 Swamp Mahogany
Eucalyptus robusta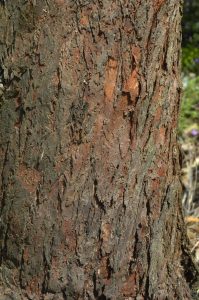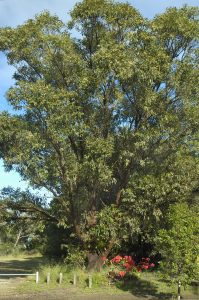 Grows to 25 metres
Cleveland, Thornlands.
Will grow on most sites – ideal for damp sites.
Scribbly Gum
Eucalyptus racemosa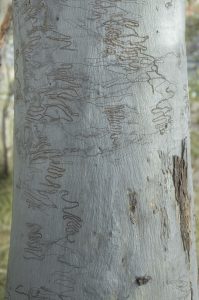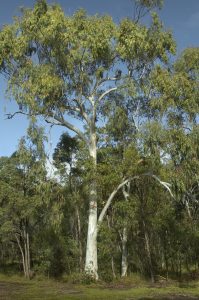 Grows to 20 metres
Found widely throughout the Redlands.
Same areas as Tallowwood. Tolerates poorly drained sandy soils.
Narrow Leafed Red Gum
Eucalyptus seeana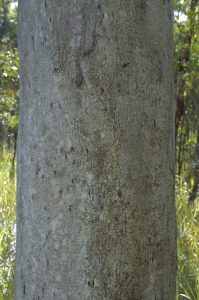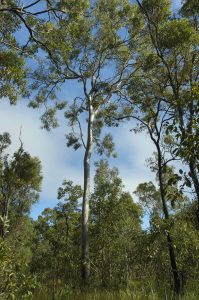 Grows to 15 metres
Birkdale through to Mt Cotton.
Grows usually on poorly drained sandy soil.
Red Stringybark
Eucalyptus resinifera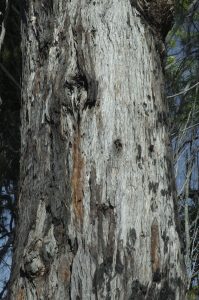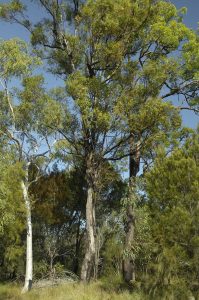 Grows to 30 metres
Alexandra Hills through to Mt Cotton.
Related to Blue Gum.
Grey Gum
Eucalyptus propinqua


Eucalyptus major


Grows to 30 metres
Grows in stony and shallow soils on wet hillsides.
Other valuable koala trees
Willow Peppermint
Eucalyptus nicholii
Grows to 7 metres
Not native to this area but worth growing in very small yards.
Gum Topped Box
Eucalyptus moluccana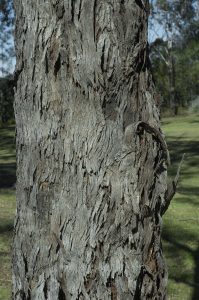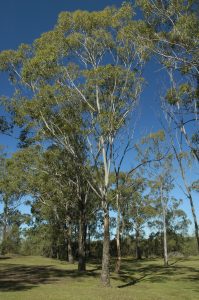 Grows to 20 metres
Grows in heavy soils subject to flooding.
Flooded Gum
 Eucalyptus Grandis
Swamp Box    
Lophostemon suaveolens    
grows to a medium-sized tree
Brush Box
Lophostemon confertus