Brian Williams
22 Nov 2016, 2:30 p.m.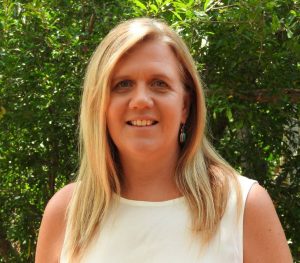 PRESSURE ON TOONDAH: Koala Action Group president Debbie Pointing wants to know how koalas will be protected at the Toondah Harbour redevelopment.
CONSERVATIONISTS have written to federal Environment Minister Josh Frydenberg, asking how he will protect koalas from the Toondah Harbour redevelopment.
The major development has been referred to Mr Frydenberg's department which is due to make a decision on December 5.
Koala Action Group president Debbie Pointing said the organisation had written, seeking details of how the department would protect Cleveland koalas from the impacts of 10,000 people being placed in the area via the Toondah redevelopment.
In her letter, Ms Pointing said her group had conducted a survey in the area and found 19 koalas, including five joeys.
She said a survey released three months ago had found that the wider region's koala population had declined by up to 80 per cent.
"One of the populations defying this trend is to be found in and around Toondah Harbour, Cleveland,'' she wrote.
"…All of these (19) koalas were sighted within a 1.5 kilometre range of the proposed Toondah Harbour development.
"The implications of this are profound as the critical inference is that, contrary to the findings of the recent study, these are healthy and breeding koalas.''
A spokesman for Environment Minister Josh Frydenberg said that before making a decision about whether the Toondah redevelopment project must undergo a more detailed assessment, the government would consider all potential impacts.
"This includes any potential impacts to the koala,'' he said.
"Both direct and consequential impacts arising from the project will be considered, including public submissions received during the public comment period."
Ms Pointing told Mr Frydenberg that the potential negative impacts on koalas of the proposed development at Toondah could not be ignored.
http://www.redlandcitybulletin.com.au/story/4282961/koala-group-pressures-environment-minister-as-toondah-decision-looms/?cs=213